Child arrangements
We recognise that the separation process can be distressing for both parents and children. To help minimise disruption and enable families to move on quickly, we endeavour to finalise custody arrangements in the shortest possible timeframe.
Children are our first priority during the separation process. We make sure that their rights and benefits are maintained and opinions given the backing they deserve, while also limiting exposure to distressing or confrontational interactions.
We will help you explore all child custody options, and support you in reaching a fair and reasonable agreement. The court will approach the case with the best interests of the child and a view that the child has the right to see both parents as its focus. This can change according to individual circumstances but the benefit and needs of the child is always the primary consideration.
We will help allocate custody and ensure that visitation rights are upheld. We can help you develop a parenting plan, which lets you outline out your desired approach to decision making, everyday arrangements and financial support (including child maintenance ) post-separation.
Mediation is obligatory
The law says that mediation is obligatory as a means of reaching a childcare agreement before any official legal action takes place. Mediation can provide flexibility for you, your child and your former partner. A judge can only deliver legally-binding orders, which are unlikely to be altered without a significant change in circumstances.  Unfortunately, mediation does not succeed for some cases and then there is no alternative but to make an application to court.  We will be with you every step of the way and argue your case strongly and advocate for you.
We believe in flexibility when it comes to child custody arrangements. Every situation is different and whilst a court will have a standard approach for arranging visits we have found that those arrangements may not necessarily be the best ones for every family. We believe in tailor made arrangements which work in the best interests of those closest to you.
Separating from a partner can be an emotionally overwhelming time, especially when children are involved. We are here to support you throughout the process and advocate on behalf of the best interests of you and your child.
If you're looking for guidance in arranging custody or contact with your child, contact us  today.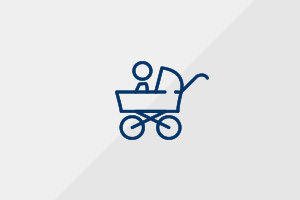 To stop your child or children from being taken abroad depends on what's in their best interests and may have to be determined by a Court.
Contact us today for advice.
For immediate availability
Contact us today for a preliminary discussion about your circumstances, or book in for an initial consultation and take your first step towards a stress-free tomorrow.
You can contact us by telephone or email, or send us a message using the form
Telephone: 020 7993 7173

Mobile: 07875 337350

Address: Pavilion, 96 Kensington High Street London W8 4SG
Contact Us
Your enquiry will be treated with the utmost discretion and there is no obligation on your part.