Glaser Jones Law specialise in all areas of family law.
We're experts in all areas of family law, and can help you reach a positive outcome no matter what your circumstances might be.
Specialists in Family Law
We are here to help you through the most trying of situations. We meet face-to-face with clients in London and Cardiff, with the capacity to work on behalf of clients across England and Wales.
We stand beside our clients, helping them solve the types of issue that shouldn't be faced alone. Our extensive experience and broad range of expertise make us an obvious choice when it comes to family law. We pride ourselves on our accessible, consultative approach that can provide you with so much more than just legal support.
Find out how we can become your trusted legal partner through difficult times.
Why choose to have a solicitor when going through a divorce?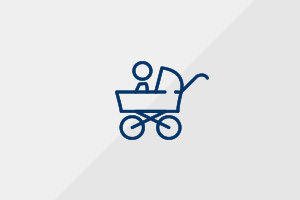 To stop your child or children from being taken abroad depends on what's in their best interests and may have to be determined by a Court.
Contact us today for advice.
For immediate availability
Contact us today for a preliminary discussion about your circumstances, or book in for an initial consultation and take your first step towards a stress-free tomorrow.
You can contact us by telephone or email, or send us a message using the form
Contact Us
Your enquiry will be treated with the utmost discretion and there is no obligation on your part.