For solicitors
Glaser Jones Law handles complex family law cases, originating both in England and abroad, particularly Israel.
Our clients include high net worth individuals who need legal services, in different areas of law that are not provided by us.
We are always pleased to hear from solicitors and other lawyers who wish to develop a relationship under which family law cases can be referred to our office and we can likewise refer other types of case (as meets the needs of our clients). We will not actively market Glaser Jones Law to your clients, since we want your clients to stay your clients and develop a relationship based on trust.
Please contact Shlomit Glaser by telephone on 020-7993 7173 or 07875-337350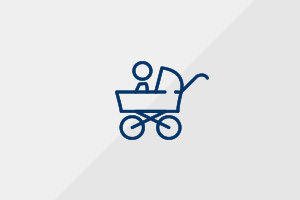 To stop your child or children from being taken abroad depends on what's in their best interests and may have to be determined by a Court.
Contact us today for advice.
For immediate availability
Contact us today for a preliminary discussion about your circumstances, or book in for an initial consultation and take your first step towards a stress-free tomorrow.
You can contact us by telephone or email, or send us a message using the form
Telephone: 020 7993 7173

Mobile: 07875 337350

Address: Pavilion, 96 Kensington High Street London W8 4SG
Contact Us
Your enquiry will be treated with the utmost discretion and there is no obligation on your part.