Division of assets
Dividing the assets of two people who were formerly in a relationship can be a stressful and upsetting time for both parties. As solicitors, it's our job to make this process go as smoothly as possible.
Mediation or legal proceedings
There are different options to consider when dividing assets such as your home or pension fund. Mediation is an effective alternative to legal proceedings. If it succeeds, you can avoid the delays and uncertainty of a hearing, as well as the stress of a court appearance.
Unfortunately, in some cases this is not the most suitable way to resolve the differences between you and your former partner. We believe that it is our job to present the options to you and help you identify the best course of action, so that you can make fully informed decisions about your situation.
Whichever path you choose, we are here to support you and provide expert advice about the fairness of any agreement put forward by you or the other party.
If you opt for mediation, we can advise you throughout the process and ensure that your rights are upheld. We can also create a consent order to make these decisions legally binding.
Children's needs when dividing assets
If a child is involved, their needs will be considered first when allocating assets. The agreement needs to ensure that the child has a home that's suitably maintained, as well as giving equal attention to the concerns of both parents.
Dividing the financial assets of the family after the break-up of a marriage is often referred to as 'ancillary relief'.
Two methods of payment:
'Clean break' payment: One lump sum payment and/or property transfer with no ongoing maintenance owed. This enables you to end the financial relationship with your ex-partner once the sum is settled.

Maintenance payments: Maintenance payments made regularly until remarriage, death and/or a change in the child's circumstances. This is typically the preferred option when assets aren't sufficient to enable a 'clean break', or when one party requires ongoing help maintaining financial stability.
Child support usually will continue to be paid, no matter what decision is made regarding ancillary relief.
We strive to make sure that any agreement made regarding assets is fair and reasonable and will provide the assistance you need during this trying time.
Find out how Glaser Jones Law can become your trusted partner throughout the asset division process by calling us today .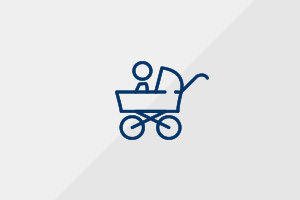 To stop your child or children from being taken abroad depends on what's in their best interests and may have to be determined by a Court.
Contact us today for advice.
For immediate availability
Contact us today for a preliminary discussion about your circumstances, or book in for an initial consultation and take your first step towards a stress-free tomorrow.
You can contact us by telephone or email, or send us a message using the form
Telephone: 020 7993 7173

Mobile: 07875 337350

Address: Pavilion, 96 Kensington High Street London W8 4SG
Contact Us
Your enquiry will be treated with the utmost discretion and there is no obligation on your part.