Divorce process
Deciding to get a divorce can be stressful, upsetting and confusing for everyone involved. We will work tirelessly to support you during this emotional transition, and make sure that you receive fair and reasonable treatment throughout the entire divorce process.
We will guide you through the procedure from start to finish, offering expert legal advice and a shoulder to lean on when things get tough.
Shlomit Glaser explains Why choose to have a solicitor when going through a divorce
Outline of a typical divorce process
One of the parties applies for a divorce petition

If successful, both parties will be informed and receive a copy of the divorce petition

You can then apply for a 'decree nisi', which states that the court can find no reason that you shouldn't divorce

Six weeks after the decree nisi application has been accepted, you can apply for a 'decree absolute' to formally end your marriage
In most cases there is no need for you to be in court for these stages of the process.  You only need to attend court if an agreement cannot be reached on the arrangements for children or for the financial aspects of your divorce.
These steps are in place to give you and your ex-partner time to discuss finances, child custody and other issues before the marriage officially comes to an end.
Outline of a typical divorce process
We understand that each couples' divorce process will differ, and may not follow the straightforward route set out above. We'll take an individual approach to finding out about your situation and needs, so that we can support you throughout the entire process.
We specialise in all aspects of family law. We can help you divide your assets , organise child custody and/or maintenance payments, and address a whole host of other issues that might arise during the divorce.
Divorce can be a long, drawn out process if there is no agreement. Most standard divorces take between six and 12 months to be completed.
We will be with you every step of the way, making sure that you understand the procedure and receive fair treatment while deciding the best course of action for your family.
Contact us today to discuss your situation and find out how we can help with your divorce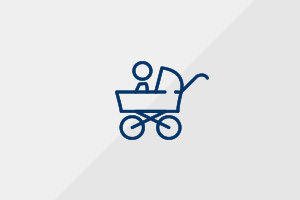 To stop your child or children from being taken abroad depends on what's in their best interests and may have to be determined by a Court.
Contact us today for advice.
For immediate availability
Contact us today for a preliminary discussion about your circumstances, or book in for an initial consultation and take your first step towards a stress-free tomorrow.
You can contact us by telephone or email, or send us a message using the form
Telephone: 020 7993 7173

Mobile: 07875 337350

Address: Pavilion, 96 Kensington High Street London W8 4SG
Contact Us
Your enquiry will be treated with the utmost discretion and there is no obligation on your part.