Your first meeting
Before you commit to anything, we will happily discuss your situation with you over the telephone.
Our phone number is 020-7993-7173
However, meeting face to face is the best way for us to begin to understand your situation fully and to give the right advice. It also gives you the opportunity to discover if you are happy to use us as a firm, as you must trust us to represent you and feel comfortable talking openly with us.
What to expect
Your first meeting gives you the chance to explain your situation and to give us some background information. We will ask you what you hope to achieve through hiring us and then you will be given initial advice about your options, what the likely cost might be and how long it might take to achieve your outcome. You will also receive this information in writing after the meeting. The decision as to whether you want to take things further after this meeting is entirely up to you.
How long will it take?
The first meeting usually takes one to two hours of your time. Sometimes it can be longer, depending upon the complexity of your matter and whether any urgent steps need to be taken.
What should I bring with me?
We would advise you to bring any documentation you have relating to the problem. This will allow us to give you better and more informed advice as to what needs to be done.
We would also ask you to bring evidence of your identity. This should include something with a photograph, such as a passport or driving licence, and something with your address, such as a utility bill.
How much will it cost?
When you arrange a first meeting with us, we make sure that you know how much it's going to cost in advance of coming to see us.
As well as giving you expert advice in how to proceed with your case, we can also discuss options for payment for future services. We understand that costs for legal action are often unexpected and can add more stress to a situation, so we will try to be as accommodating as we can.
Contact us today  to set up an initial meeting so that we can start the advisory process as soon as possible.  We look forward to hearing from you.
Telephone: 020-7993-7173
Mobile: 07875-337350 (Shlomit Glaser)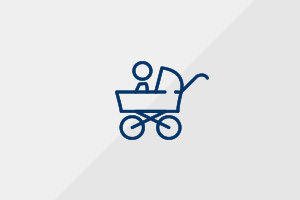 To stop your child or children from being taken abroad depends on what's in their best interests and may have to be determined by a Court.
Contact us today for advice.
For immediate availability
Contact us today for a preliminary discussion about your circumstances, or book in for an initial consultation and take your first step towards a stress-free tomorrow.
You can contact us by telephone or email, or send us a message using the form
Telephone: 020 7993 7173

Mobile: 07875 337350

Address: Pavilion, 96 Kensington High Street London W8 4SG
Contact Us
Your enquiry will be treated with the utmost discretion and there is no obligation on your part.