About Us
Family law specialists
At Glaser Jones Law, we understand that each family is unique and needs an individual approach. We are here to help you reach a positive outcome from this sensitive and difficult period in your life.
As specialists in family law, we strive to help and support you throughout the legal process. We are passionate about our work, and will advocate strongly on your behalf.
Find out how we can become your trusted legal partner through difficult times.
"We stand between the client and their problems and help alleviate the stress that comes with any legal proceeding."
We believe that there are no impossible cases in family law, only challenging ones. We thrive on complexity and pride ourselves on being able to facilitate every client's requirements. We will help you get the results you need.
The founders
We were established in 2013 by Shlomit Glaser and Professor Tim Jones. Our experience ranges across all aspects of family law and even stretches across the globe.
Shlomit Glaser, our principal solicitor, has trained both as an Israeli lawyer and English solicitor; a combination that frequently empowers her to achieve positive outcomes for international families. She received her LL.B. from the University of Manchester in 1998, qualified as an Israeli attorney in 2003, then as a solicitor in England and Wales in 2008.
Originally founded in Cardiff, Glaser Jones Law has recently moved to London with a view to making our services more accessible. This gives us capacity to meet and work with our clients in person across England and Wales when they need us most.
Call us today without obligation or cost, and find out how we can help you and your family move on to the next stage of your lives.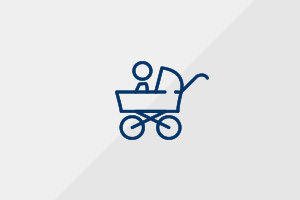 To stop your child or children from being taken abroad depends on what's in their best interests and may have to be determined by a Court.
Contact us today for advice.
For immediate availability
Contact us today for a preliminary discussion about your circumstances, or book in for an initial consultation and take your first step towards a stress-free tomorrow.
You can contact us by telephone or email, or send us a message using the form
Telephone: 020 7993 7173

Mobile: 07875 337350

Email: shlomit@glaserjoneslaw.co.uk

Address: Pavilion, 96 Kensington High Street London W8 4SG
Contact Us
Your enquiry will be treated with the utmost discretion and there is no obligation on your part.